The Prompts dialog displays a list of the Defender prompt messages that may be seen during authentication requests. These can be changed if required.

1. Login to the Active Directory Domain Controller where the Defender MMC is installed

2. Open Active Directory Users and Computer MMC.

3. Browse to Defender | Security Servers

4. Edit DSS properties and select the "Prompts" tab.

5. Look for the Tag you wish to edit in the list, update in the field provided and then click the "Update" button: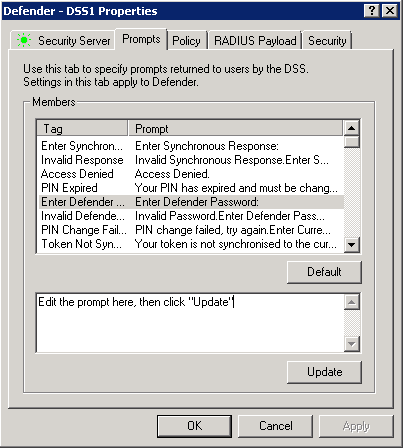 If there are multiple DSS's configured, Prompts must be changed on each DSS object.