1. From server manager start the "Add Roles and Features Wizard" and select "Role-based or feature-based installation", then click "Next".

2. Select the appropriate server from the server pool:





3. Select "Application Server" role and the sub-options ".NET Framework" and "Web Server (IIS) Support: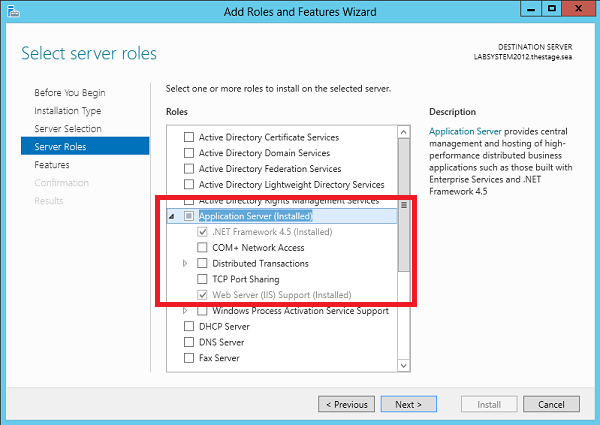 4. Also select "Web Server (IIS)" as well as the sub-options "Web Server" and "Management Tools" and their associated sub-options: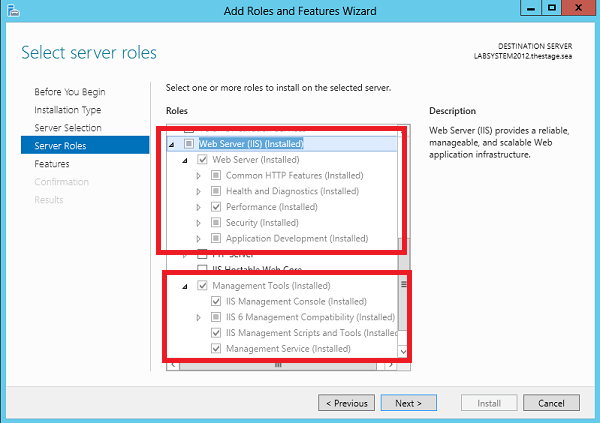 5. Click "Next" and for "Features" ensure that ".NET Framework 3.5 Features" and its sub-option "".NET Framework 3.5 (includes .NET 2.0 and 3.0) is selected: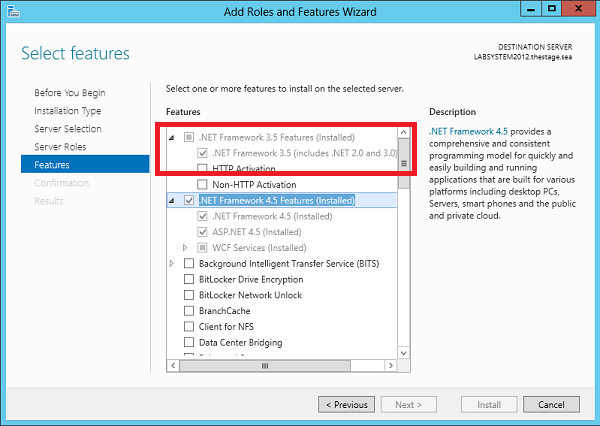 Click "Install" to complete the wizard.