The Defender Security Server (DSS) Service will log by default.  You can confirm the location of the logs from the "Audit Log" tab of the DSS Configuration.  The DSS Configuration is available from the start menu:
Programs | Defender Active Directory Edition | Defender Security Server Configuration: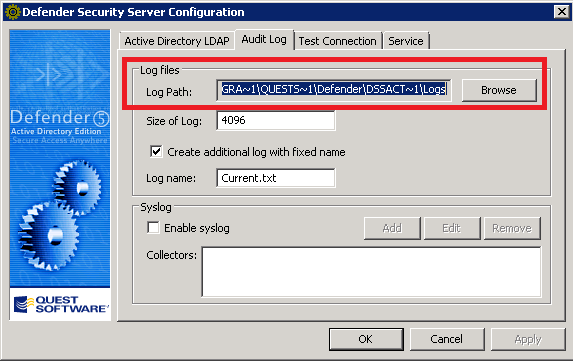 Using the "Browse" button, you can also change the location: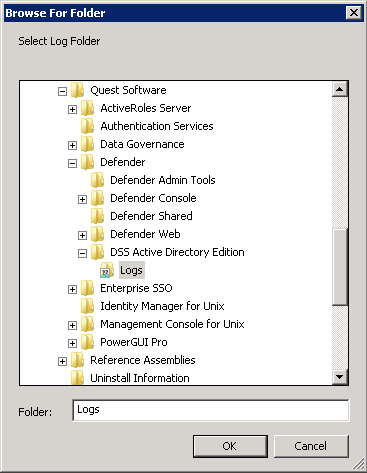 Additionally, using the "Create additional log with fixed name" option will make finding the most recent logged events easier to find.  Specifying a named file here will allow you to always refer to one file for most recent events.

Please refer to the Installation Guide for more information on the "Audit Log" tab. You may download a copy here:
Defender - Release Notes and Guides
.
More verbose logging can also be enabled.  Support may request such logs when troubleshooting an issue.  For more information, please refer to Knowledge Article
180712
,
How to enable diagnostic logging for Defender 5.8.x
A "Defender" event log can also be used.  Specific events are logged, as per Knowledge Article
43581
,
What are some of the events that are logged by Defender?
.