The default location for the job service log(s) is in the %Temp% folder, as per the Job Service Configuration: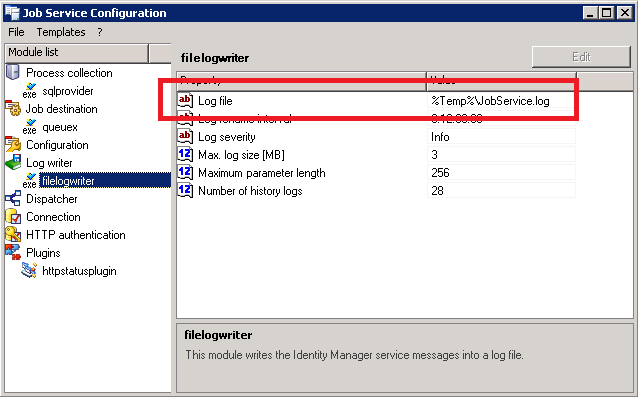 However, the location may differ from one job server to the next, so please confirm in the Job Service Configuration.  For more information, please refer to the Identity Manager guide,
Configuring the Identity Manager Service
.
Additionally, it's important to know on which job server to locate the file.  This can be confirmed by verifying the executing server in the job queue: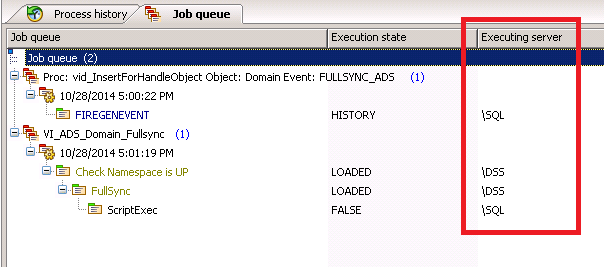 Note that in the above example there are two executing servers listed.  It's possible that one is the actual job server and one is a queue hosted on the job server (refer to the job service configuration).
Loading the job service log in a browser can be a useful method to confirm the location of the job service log.  From the "Status" tab you can view the Job Service Configuration, as well as confirm executing/forwarding instances: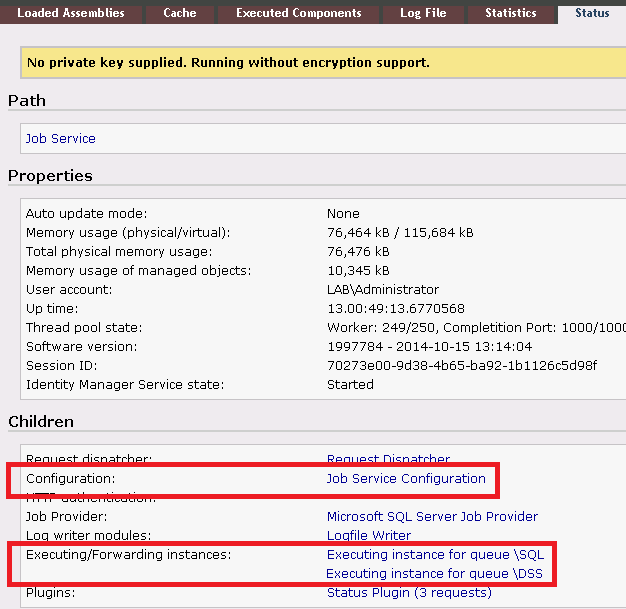 From this window we can confirm that the "DSS" server is hosting the queue for "SQL".  Thus, any processes using either executing server will appear in the job service log from DSS.  Thus, the "Logfile Writer" hyperlink will provide the location of the log file if selected: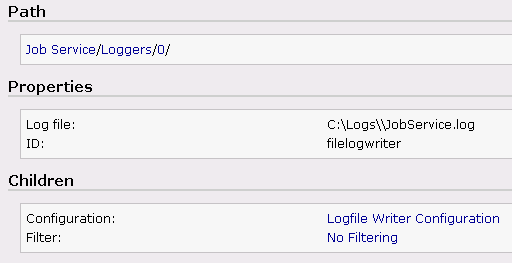 Should Support request verbose logging (Component Debug Mode), please see Knowledge Article 115851,
Available logging options for the Identity Manager Job Service
for more information.