Open the QESSO Console on a system where the console has been installed:

- Start | Programs | Quest Software | Enterprise SSO | QESSO Console

- Under the Directory option locate the User Profiles node and expand it to view available user profiles, including the Default user profile (or one you have created):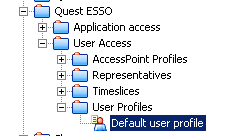 - Select the Configuration tab, then the Self Service Password Request tab: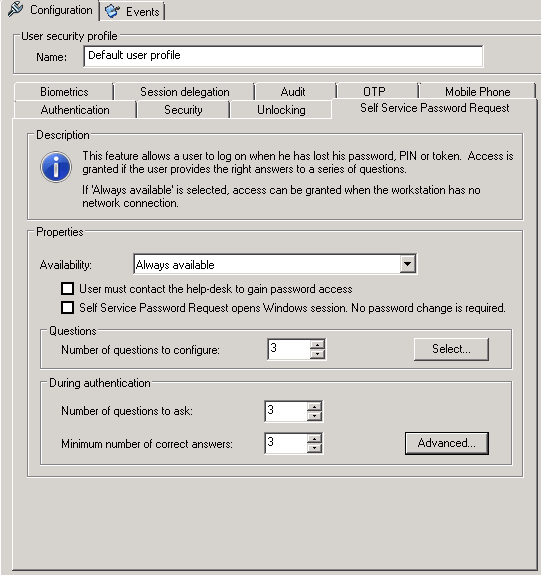 - Click the Select... button in the "Questions" section. If there are no questions listed, click on Manage Questions... to create some. You can also specify here if the questions are pre-defined or user-supplied.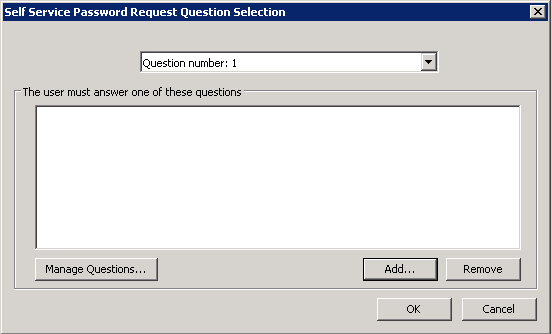 - Click New in the dialog below to enter new Question text, or Edit to change existing text.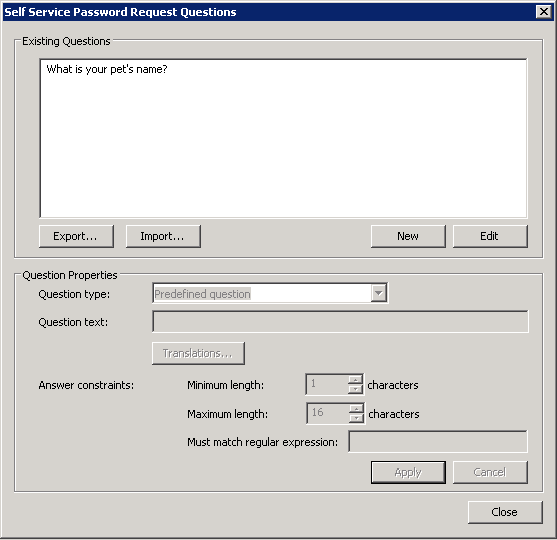 - Once you have created questions you can click Add... from the "Selection" window to select the question(s) you would like to use.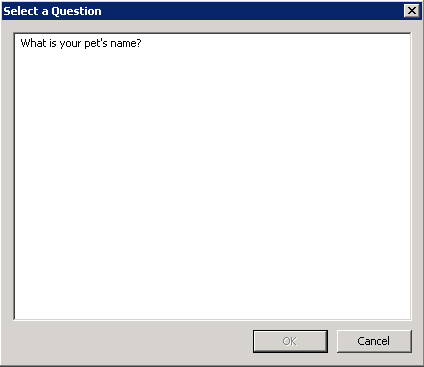 - Select the desired question from the list then click OK and the question will appear as below: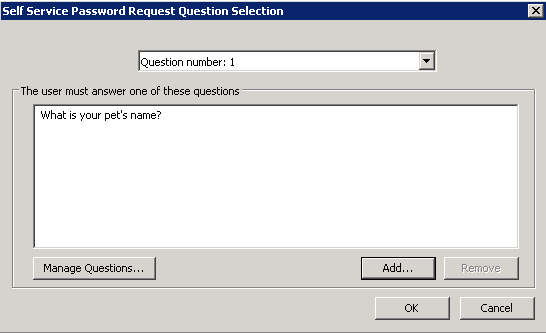 - Click OK, then Apply to save your changes. Please note, you will need to create the correct number of questions as per the "Number of questions to configure" option, or change the number accordingly.

For more information on the Self Service Password Reset feature: https://support.quest.com/technical-documents/DOC83791

Please also refer to the Console Admin guide, which you may download here: https://support.quest.com/searchdocumentation.aspx?pr=268445217