Confirm the search criteria for Active Directory Contacts:

- Select the domain object in manager and then under "Tasks" select "Define search criteria for employee assignment". The default for AD contacts is CentralAccount <-> cn, meaning that the 'CentralAccount' value for Employees in the Person table is populated by the 'cn' of the ADSAccount table.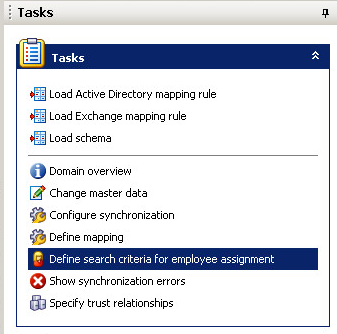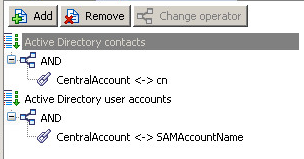 Check for custom processes and scripts:

For example, 'VI_ADS_ADSAccount_Update_UpdatePerson' will run when a new contact is imported via a sync. A custom process can be created as well, so it's important to check the job queue and process history to confirm the processes being run when new contacts are created in the ADSAccount table, and the associated Employee account is created in the Person table.

'VI_ADS_ADSAccount_Update_UpdatePerson' will execute the script 'VI_PersonUpdate_ADS'. However, if the default process is copied, the script name may have changed, so it's important to look for these!

If you look at the process step "Update Person for Account" you'll see in the parameters list the value of "ScriptName". Confirm that the custom script is not changing the behaviour for update/creation of new Employee accounts.