- Open the domain object in Manager and select "Configure synchronization" under "Tasks".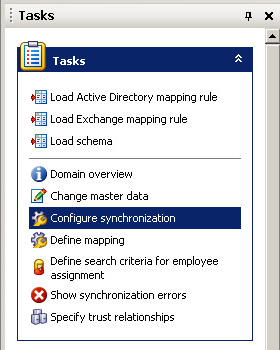 - Select the "Synchronization" tab for the relevant configuration.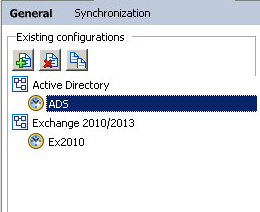 - Select "contact" in the list and ensure that "Identity Manager is slave" is selected in the "Synchronize properties", "Objects only in target system" and "Objects only in Identity Manager" sections. These options determine how objects in the target system are handled during a synchronization.