An enhancement request has been submitted to change this behaviour in a future version, ER 19738.
A possible workaround is to create a custom column on the ADSGroup table and make that the foreign key of ADSGroup. That way another ADSGroup can be mapped as "Account manager" for the group. Going forward you would need to use the value of the custom column in any approvals, etc., rather than the UID_ADSAccountManager value.
Required Steps:
Use the "Schema Extension" tool (Start | All Programs | Quest Software | Quest One Identity Manager | Database | Schema Extension) to create the custom column for the ADSGroup table.
Log in to the Schema Extension wizard, then select the "Extend Table" option: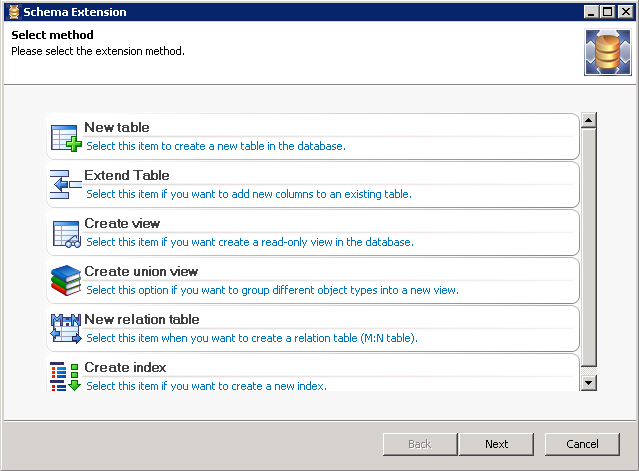 Select the ADSGroup table: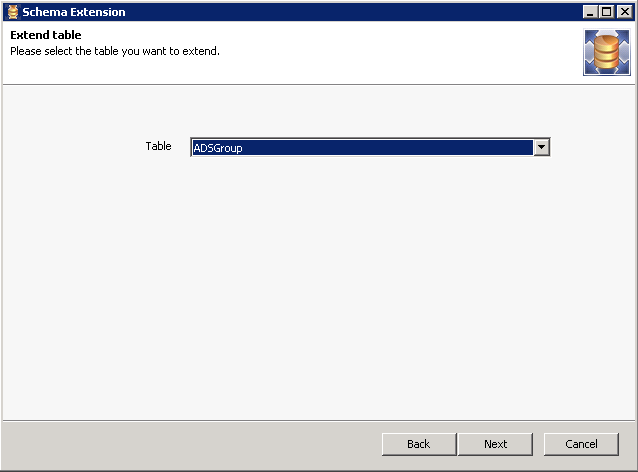 Click the "Add Column" button to create a new column. As this column needs to be a foreign key column, the ADSGroup table needs to be selected from the list as well. The new column will use the customer prefix: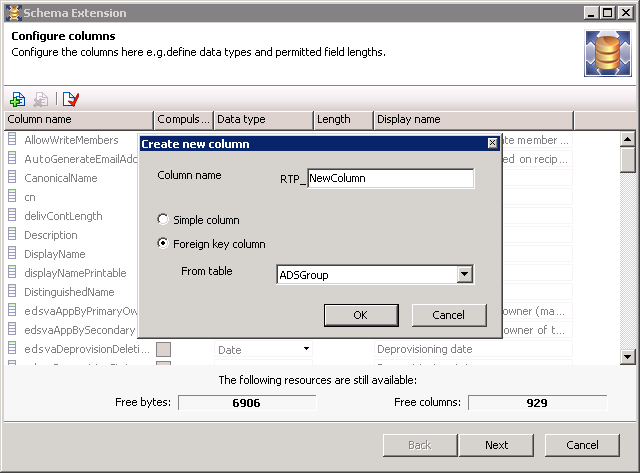 Then select the appropriate permissions groups that may edit the column: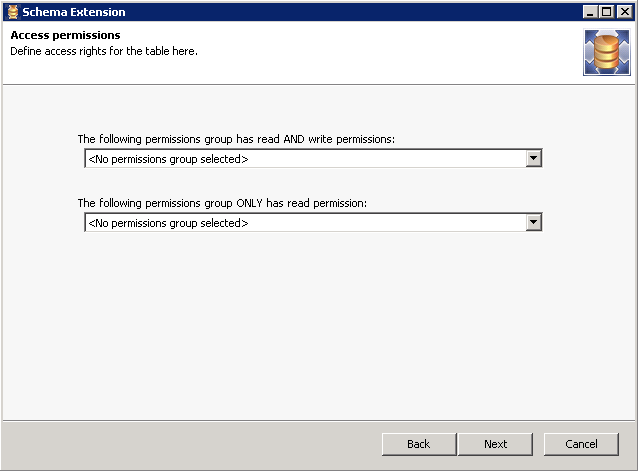 Once you've completed the wizard, the database will require compiling. (This may also force an update to the software requiring you to close open Identity Manager front-end tools, and stop the service itself.)
Following that the new column will appear on the "Custom" tab of the ADSGroup master data form:
Additionally, the mapping for the domain must be updated so that the custom column value updates the Active Directory attribute 'managedBy' and vice versa, e.g.:
Following that the relevant process, i.e. 'VI_ADS_ADSGroup_Update' or 'VI_ADS_ADSGroup_Insert' must be updated using Designer so that the parameter receives the correct value. The parameter must be added for the new column and the template updated:
The parameter:
Template value:
For more information on this, please refer to Knowledge Article
122915
,
How to update Active Directory attributes using custom columns in Identity Manager
.