Defender can be configured to prompt for token followed by AD password to mitigate this issue somewhat. The token is single use so you cannot brute force the user's password effectively.
- Create or edit your existing Defender policy so that the Authentication method is "Token with Active Directory Password":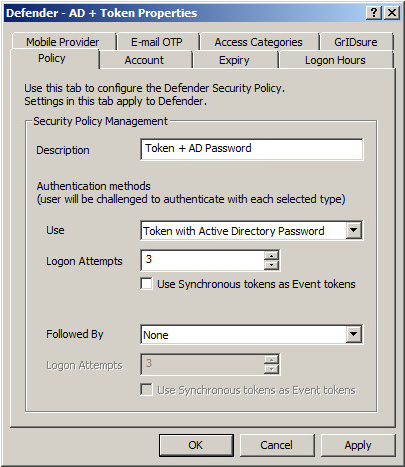 Rather than entering the AD password, then being prompted for token response, users will be prompted once and enter both at once.