To help identify the error, you can hold your mouse over the process itself in the "Process" pane: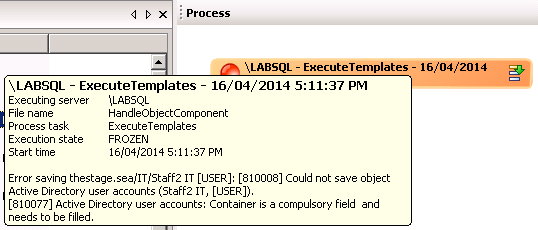 However, the same error can be viewed in the job service log:

Sometimes the problem may be obvious, i.e., "Container is a compulsory field and needs to be filled.", sometimes not.
You may also need to confirm which "step" the process is frozen at: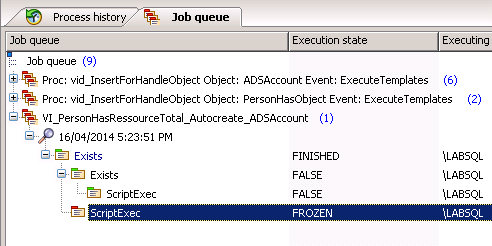 Then review the process in Designer to confirm what the step requires in the way of parameters, for example, or if there is a script being called, as in this example: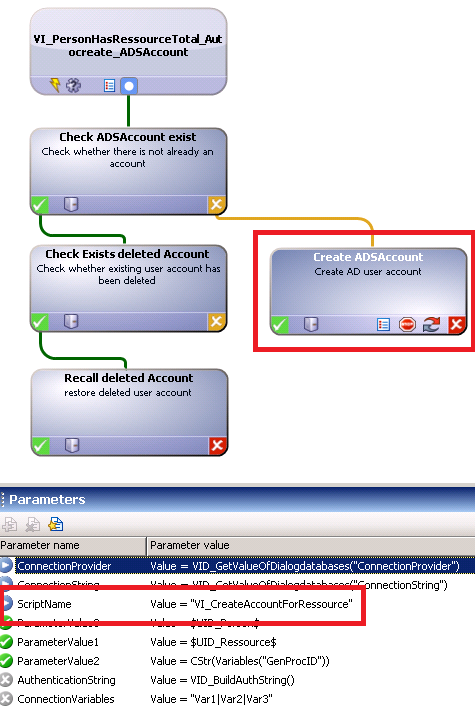 Normally, as in the above example, the error message will be quite descriptive and can lead to a resolution, e.g.:
"No container was found in the IT operating data in domain DEMO. The user account cannot be added."
Ensure that all requirements are met for the job to complete successfully. After doing so you may be able to "Reactivate" the process step.
For additional assistance, please contact Support.