For more information setting up the Identity Manager Web, please refer to Knowledge Article
123992
,
https://support.quest.com/identity-manager/kb/123992
.
Ensure the application pool used by the web application (the default is the DefaultAppPool) is set to use a domain account as the identity. Ideally you should use the same account as in the web.config. Alternately, could create an Application Pool specific for the web appication.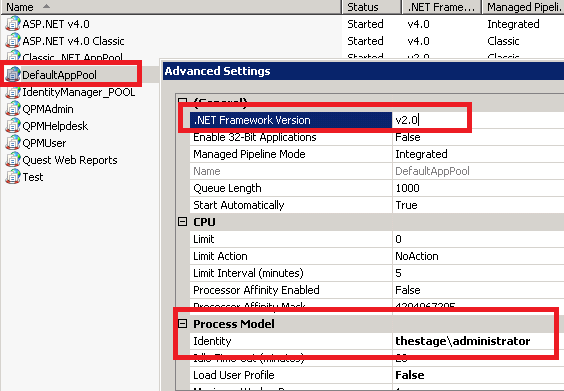 Once you've made the required change, recycle the app pool and test again.