The steps provided within this article will walk through the install of the Classification Extensions on the Data Governance Server to remove the below error from Manager.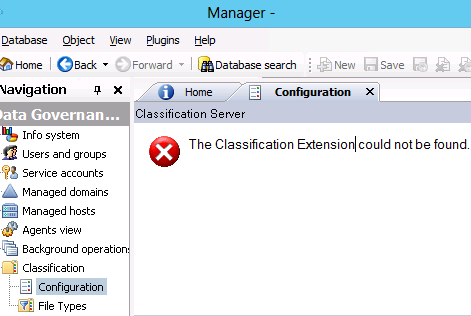 1. Download the latest Data Governance Classification Extensions Installer here.

2. RDP to, or locally access the Data Governance Server.

3. Run the installer DataGovernance_ClassificationExtensionInstaller_x64.msi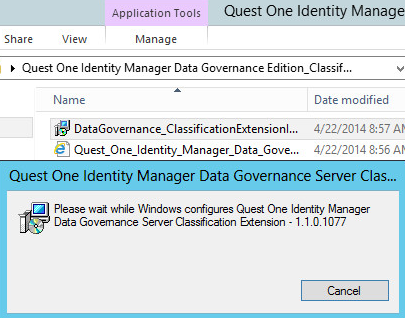 Note: If the Classification Extensions fails to run, or does not install correctly please ensure that the .NET Framework version 3.5 has been installed on the Server.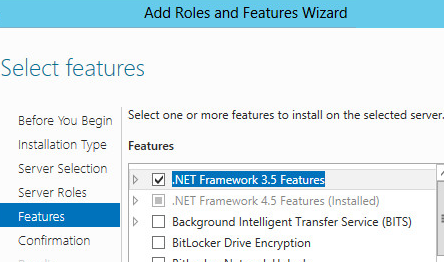 4. Once the Classification Extensions have been installed on the Data Governance server, refresh the Data Governance | Classification | Configuration navigation menu window.