To assign a temporary response to a user, please perform the following steps:
1. Open Active Directory Users and Computers where the Defender Console is installed.

2. Find the user that needs a temporary response and bring up the user properties (right-click, choose "Properties").

3. Click the "Defender" tab.

4. Select the Token that is assigned to the user and click the "Helpdesk..." button.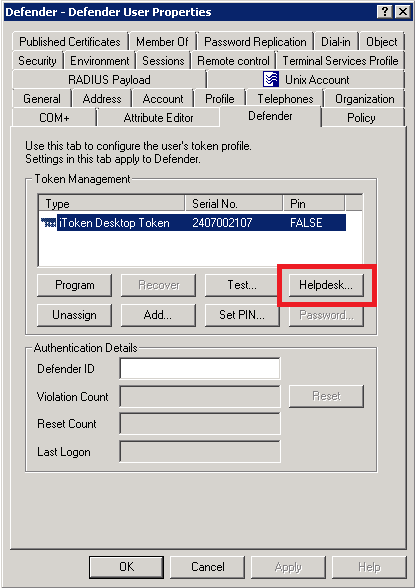 5. In the "Temporary Response" section, specify how long the response is to be valid, i.e., 5 hours, 30 minutes, etc.

6. If this code is to be used multiple times, enable the checkbox "Allow response to be used multiple times"

7. Click "Assign"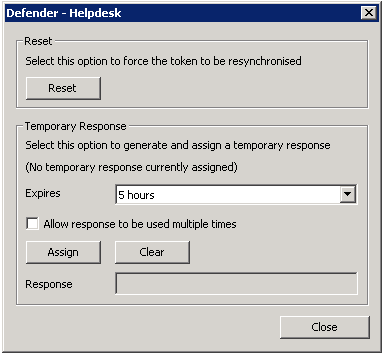 8. Should this code be revoked or re-issued a new response, click the "Clear" button. This will allow for the configuration to create a new response.

NOTE: The 'Test' function does not check temporary responses.