In case of SPP-initiated workflows, you can assign SPS scalability clusters to Managed Networks. The SPP cluster periodically checks the load on the members of the SPS cluster and assigns new connections to the best available appliance.
Figure 8: SPP-initiated workflow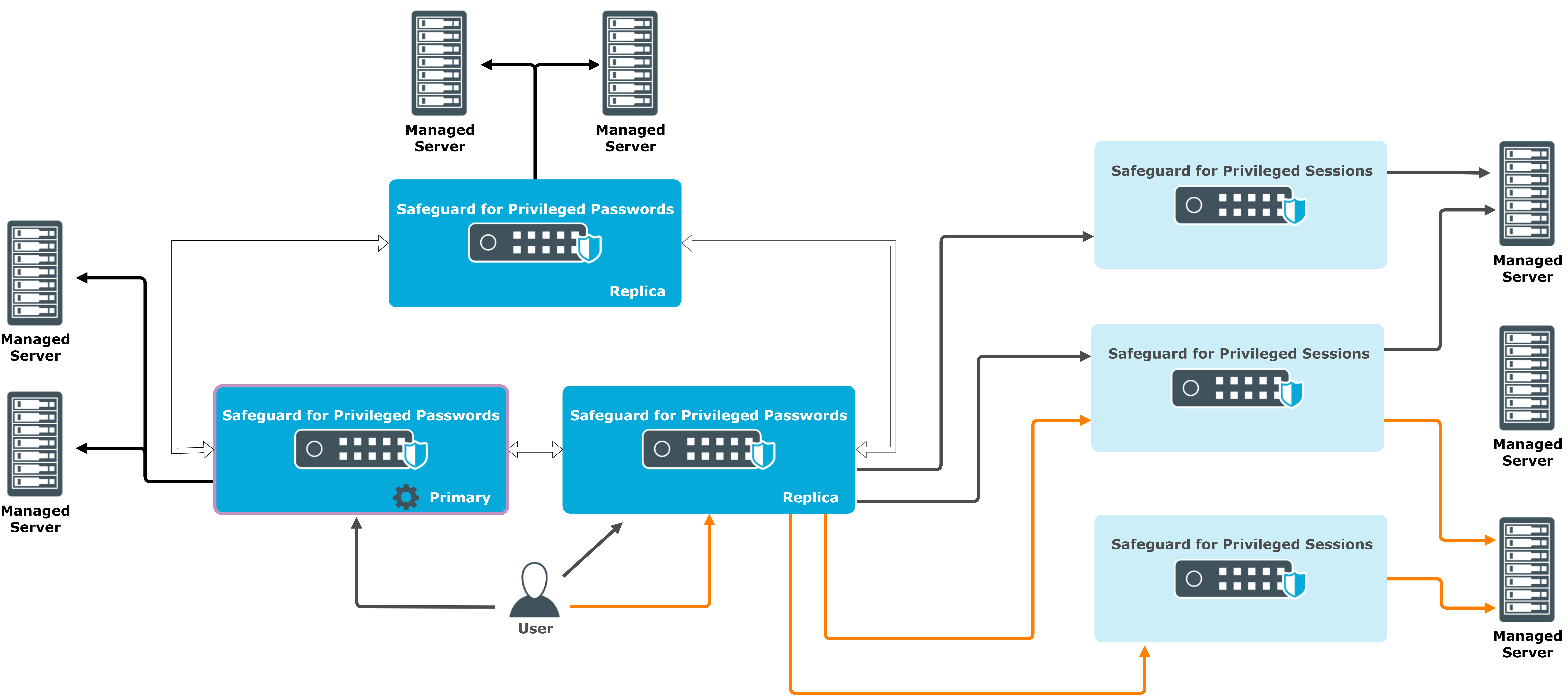 In case of SPS-initiated workflows, SPS appliances always target the primary appliance of the SPP cluster, but the queries do not usually require scaling out to multiple SPP appliances.
Figure 9: SPS-initiated workflow