The following visual shows how object changes are provisioned and how the pending changes associated with it are processed. The sequence does not depend on whether the Cloud System Management and the Universal Cloud Interface modules are installed in the same or in separate databases.
Figure 2: Provisioning sequence for pending changes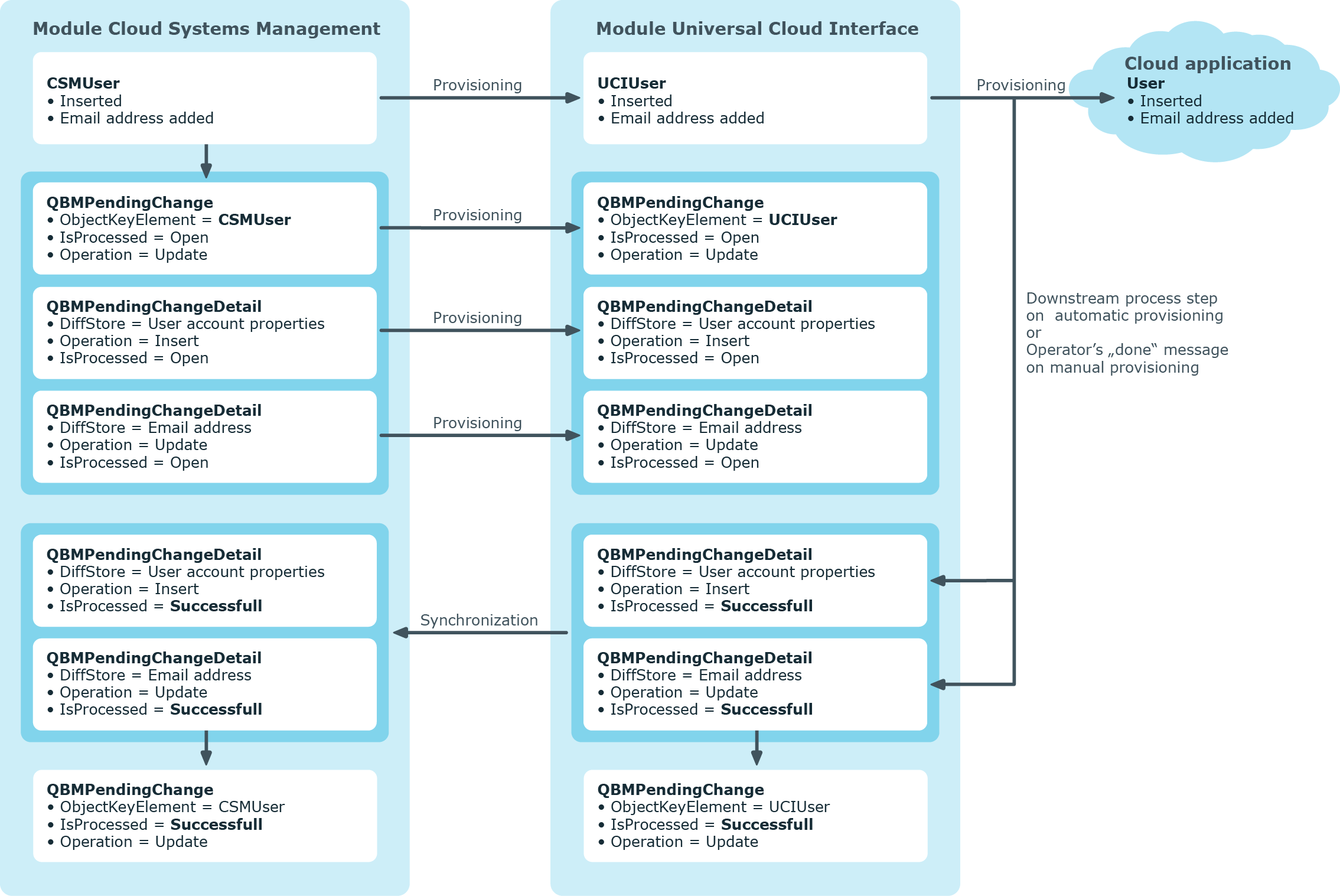 By default, the Cloud Systems Management module is synchronized hourly with the Universal Cloud Interface. This ensures that the processing state for pending changes is declared promptly in the Cloud Systems Management Module.
Related topics