The "Search" field for Products allows searching by product or tag name:





The "Where" clause for this search capability uses the value of the "VI_ITShop_AccProduct_Tags" configuration parameter for the web project:

if(getconfig("VI_ITShop_AccProduct_Tags")="true") then...etc.

And as defined in the "AccProductCandidate" collection:




To edit the configuration parameters for a web project, using Web Designer, go to the "Edit" menu and select Configure project | Web project...

Expand the IT Shop node and scroll down to "Service items tags enabled":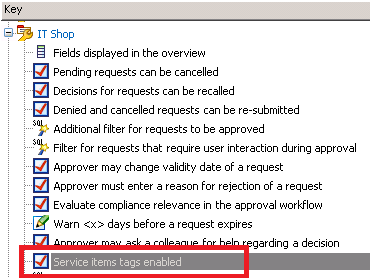 If the parameter is set to "False", the parameter will have the "Customized" flag set and a Value (custom) of "False":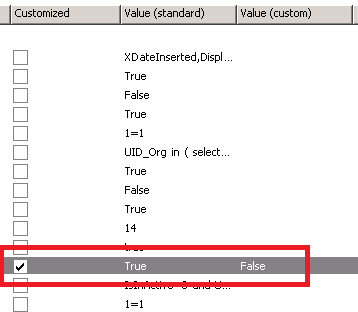 To set the value to "True", just clear the "Customized" check box and answer "Yes" when prompted.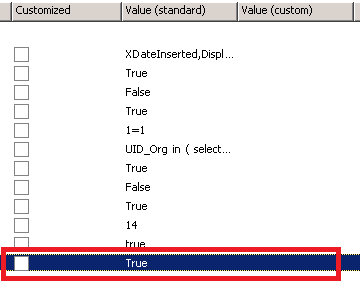 Save your changes and Compile the web project.