Figure 3: Server-mode operation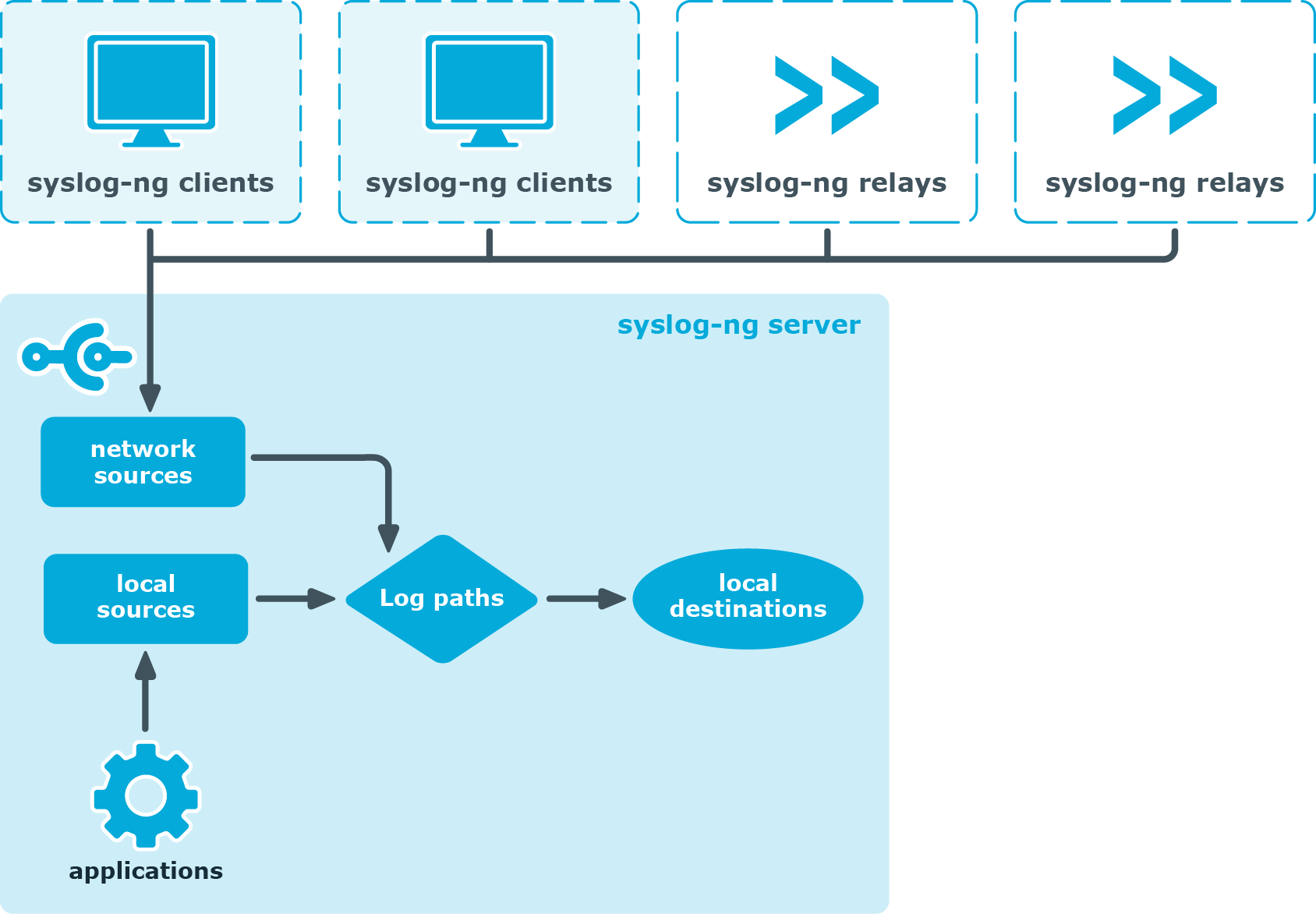 In server mode, syslog-ng acts as a central log-collecting server. It receives messages from syslog-ng clients and relays over the network, and stores them locally in files, or passes them to other applications, for example, log analyzers.
Running syslog-ng Premium Edition in server mode requires a license file. The license determines how many individual hosts can connect to the server. For details on how syslog-ng PE calculates the number of hosts, see Licensing.