Measurement setup:
An indexed logspace was set up with all fields indexed. 25,000,000 log messages were sent via TLS source into the logspace every hour for 24 hours to represent "historical" data. Then we kept sending 25,000,000 log messages every hour, while executing an increasing number of parallel search queries to simulate 1 to 29 concurrent busy users.
User simulation was achieved by executing the same RPC API queries that a front end (i.e. internet browser) would send. These are: splitting the time interval in question into 30 equal parts and calculating the number of results per interval (these are the bars on the search interface) and also fetching the first 200 results (part of this is show at the bottom of the search interface).
Measurement quantities:
Rate in 1000x message/second, that is, how many log messages we can send into SSB while running searches at the same time.

Number of searches finished in 3 minutes of the test.
Case 1
The search queries are very simple exact token searches. Memory limit for the logspace is 1024Mb. Search was for X<n> OR Y<m> with variable n,m numbers to avoid effects of the query cache of SSB.
Figure 1: Case 1: T1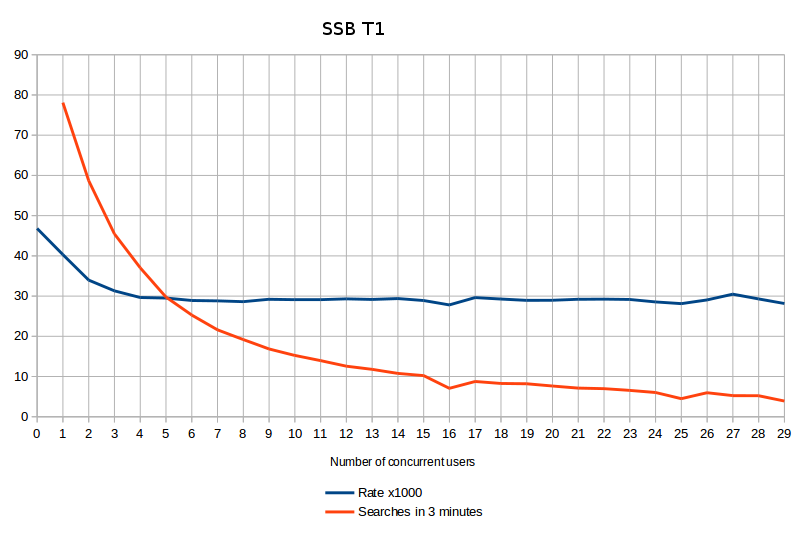 Figure 2: Case 1: T4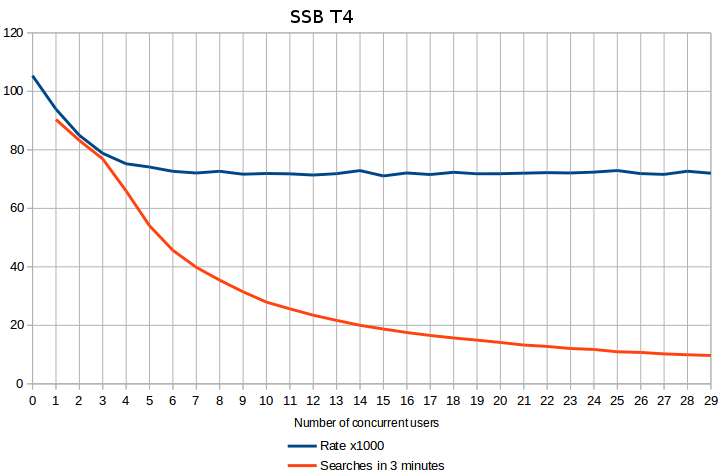 Figure 3: Case 1: T10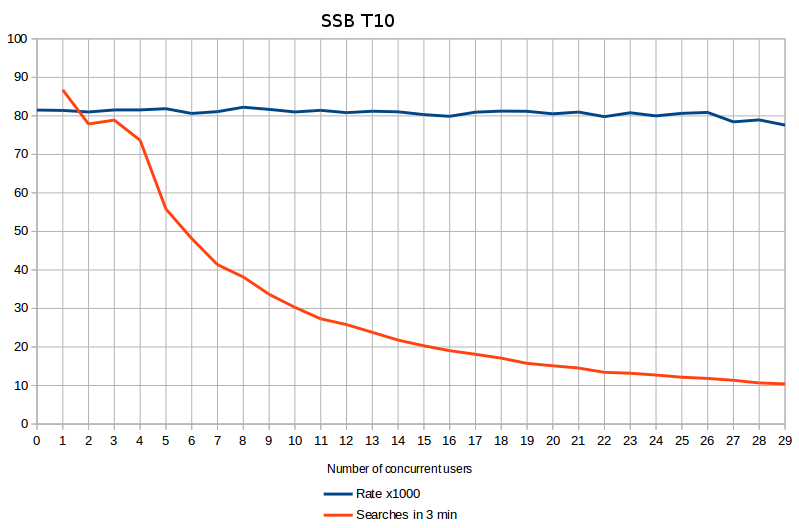 Case 2
Addition of *Z to the start or the query to force much more disk IO usage. Results were the same regarding throughput and obviously lower for number of searches.
Figure 4: Case 2: T1