Property pages are used in the Web Interface to modify directory objects. The following figure gives an example of the property page that appears when you select a user account from the list of objects and click General Properties in the Command pane.
Figure 1: Object Property page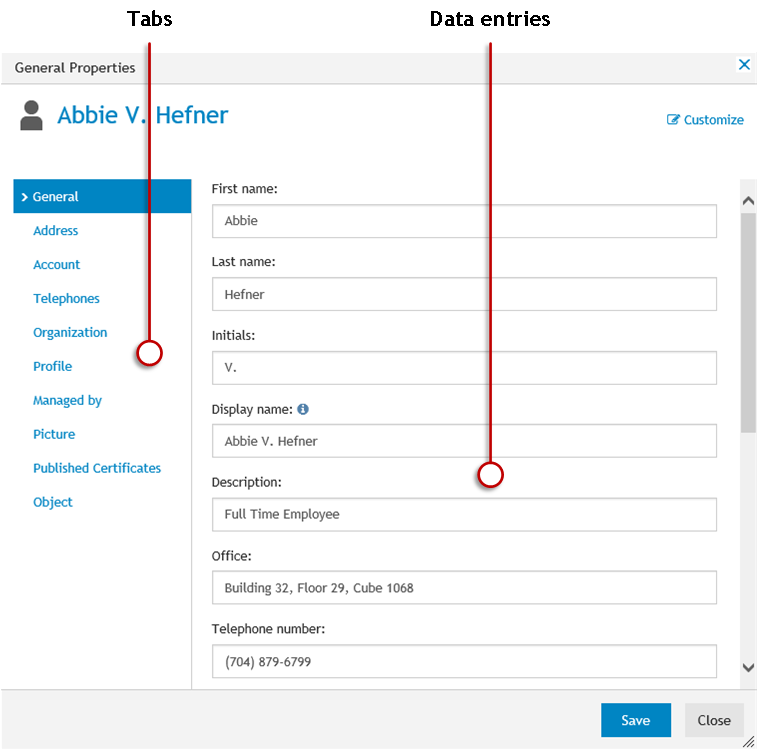 The property page consists of several tabs. Each tab provides a number of data entries allowing you to view or change certain properties of the directory object. Click a tab to access the data entries on that tab. To apply the changes you have made in the data entries, click the Save button.
Active Roles Admin can use the Customize link in the upper right corner of the page to add or remove data entries or entire tabs from the property page. The Customize link is not displayed unless you are logged on as a member of the Active Roles Admin account, which specified in the configuration settings of the Active Roles Administration Service.