Self Service Tools
Contact Support
In order to create a group, it must be associated to a license number.
Step 1:
To add a new group select "Add Group" from the gray bar on the My Groups page.

Step 2:
You will be asked to enter a license number and search for it. The first user to register a license will be the administrator of the new group that is created. For help finding your license number please visit How to find your license number.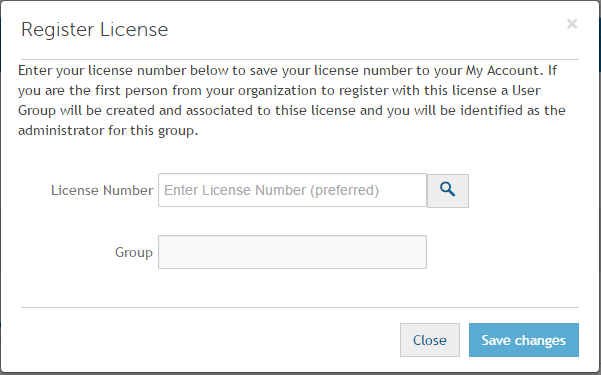 Step 3:
Once the license is successfully associated to a group, the My Groups page will show the Group Name tab where the administrator can add licenses to the group or view licenses. The Members tab will allow the administrator to add a member to the group. This tab will also show the permissions levels for each member in the group.
For more information on how to use the My Groups page please visit Groups FAQs.