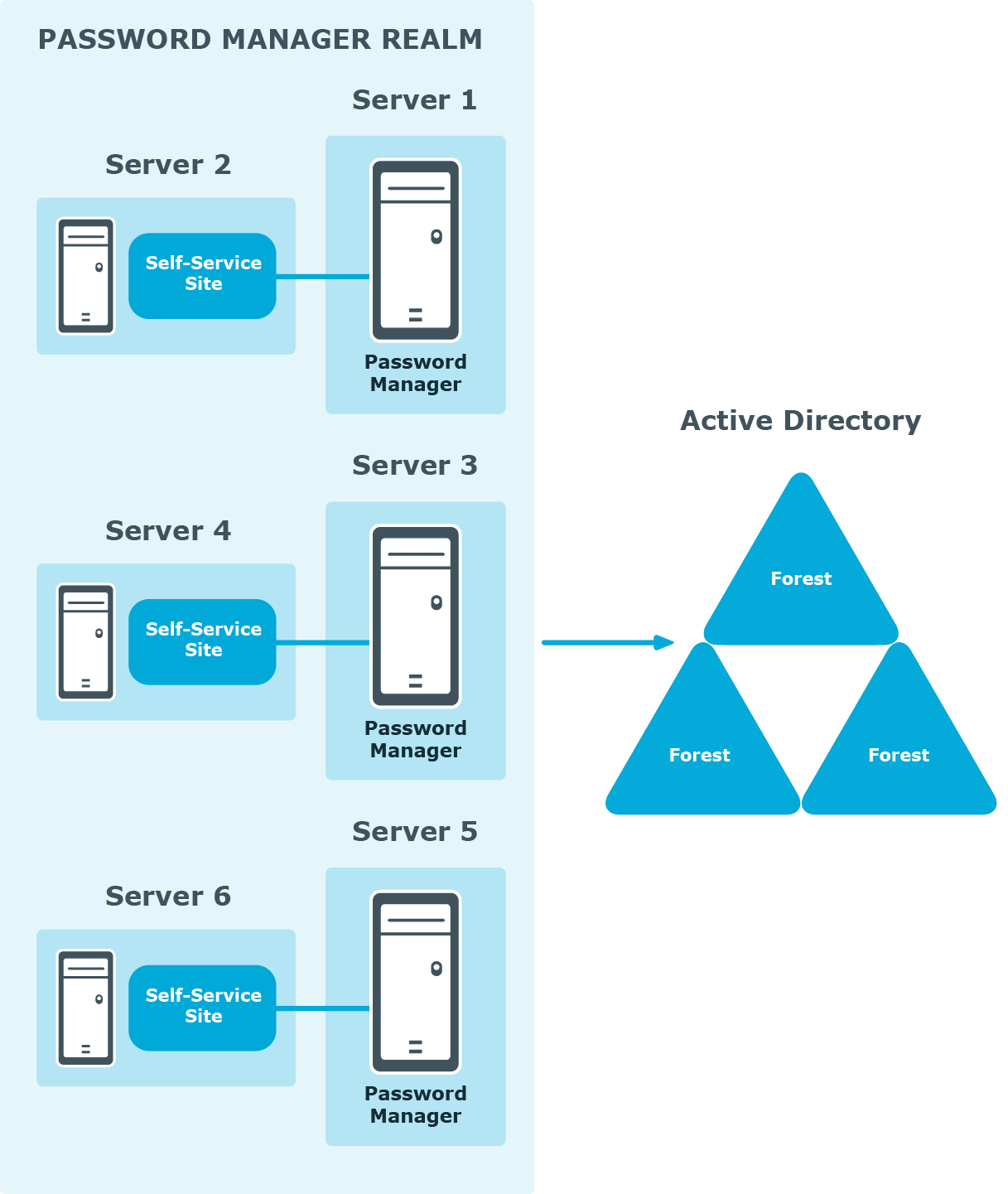 In this scenario, you install several Password Manager Services on separate servers. If all the instances of Password Manager share the same configuration (Management Policies, general settings, password policies, encryption algorithm, encryption key length, hashing algorithm, attribute for storing configuration data, and realm affinity ID), they are referred to as a realm.
The realm provides for high availability of the service, load balancing and fault tolerance.
For Password Manager Service instances installed on separate servers you can use a load balancer to enhance service availability.
To create Password Manager realm you need to create replicas of an existing instance by exporting settings from this instance and importing the settings to a new instance.
For more information on how to create realms, see Import/Export Configuration Settings.