When an object is deleted all its properties with their current values are logged if the option "Log changes when deleting" is set.
As this is enabled on a column by column basis, only those attributes with the option selected will be tracked.
For more information, please refer to the Configuration guide, in the section entitled,
Logging Data Changes
.
Example usage: deletion of an ADSAccount.  "Log changes when deleting" is enabled for the "Company" column: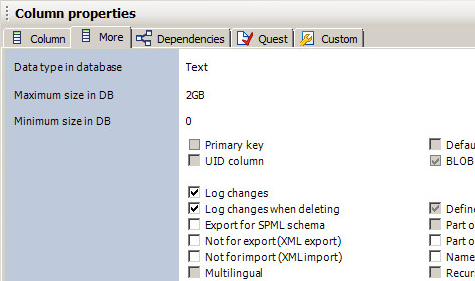 Then the Change history log result when the ADSAccount is deleted: