The Filter ACLs section of the AAA > Access Control page provides you with a simple searching and filtering interface to search the names and privileges of usergroups.
Figure 77: AAA > Access Control — Finding specific usergroups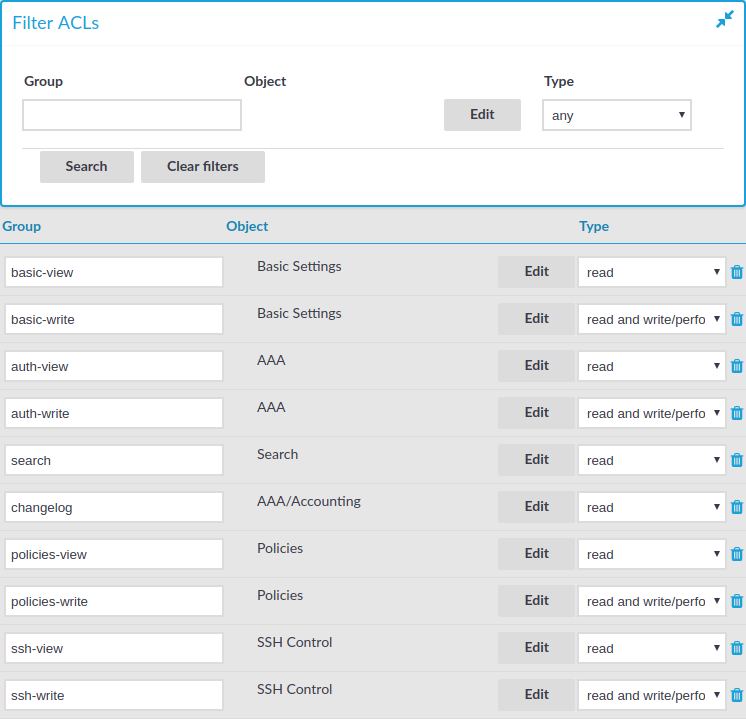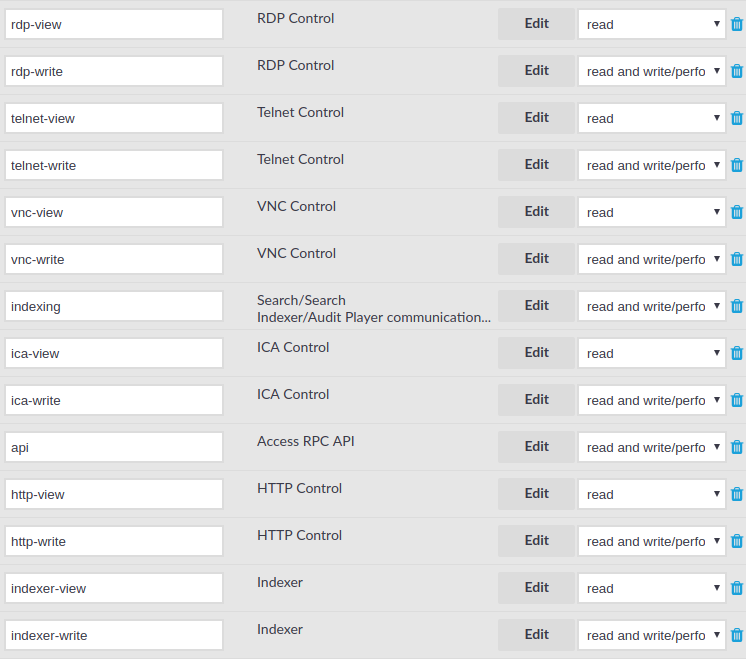 To filter on a specific usergroup, enter the name of the group into the Group field and select Search.

To select usergroups who have a specific privilege, click Edit, select the privilege or privileges you are looking for, and click Search.

To filter for read or write access, use the Type option.