One Identity Learning Paths
One Identity Manager (1IM) is a robust product with many parts and features. These learning paths are designed to provide students with a pathway for developing a technical expertise in implementing the various components of 1IM. The pathway starts with an introduction to 1IM and continues to various specializations depending on the student's role in an implementation or ongoing operations. Specialized courses include planning, installation, implementation, customization, troubleshooting, and customer specific training.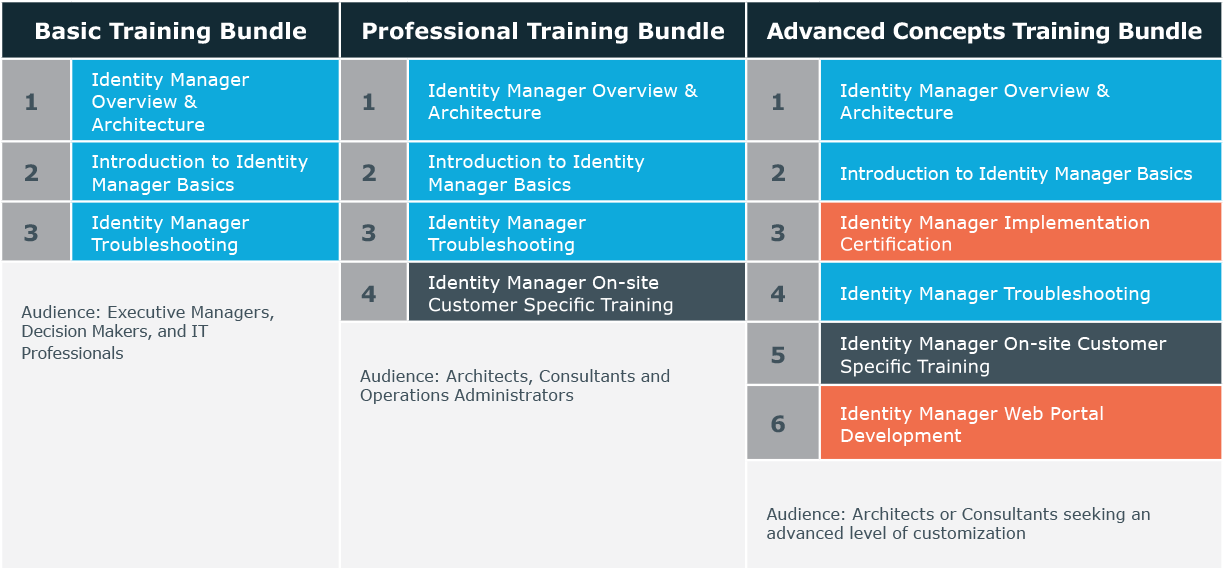 Click here to learn more about the One Identity training bundles.


Purchase Training Bundles
To purchase a training bundle today, click here to send us an email. A training representative will contact your back as soon possible.