In the Privilege Manager for Windows console navigate to Group Policy Settings | All GPOs and highlight the Group Policy Object where the new rule will be created. Click the "New Rule" button to begin configuring the new rule.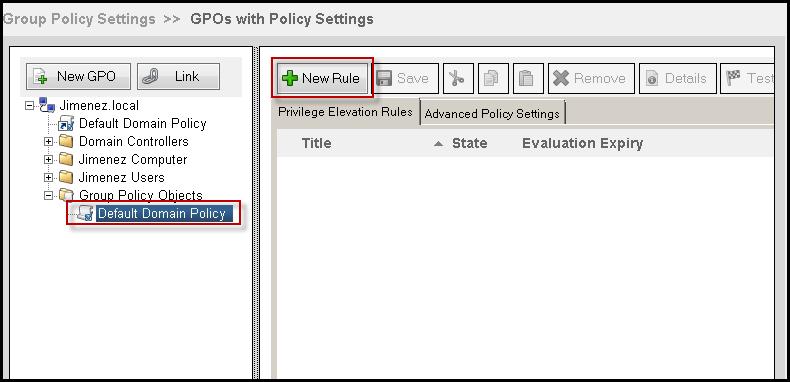 When the Create Rule Wizard is initiated select the "Create your own rule" radio button and click next to move to the Description tab.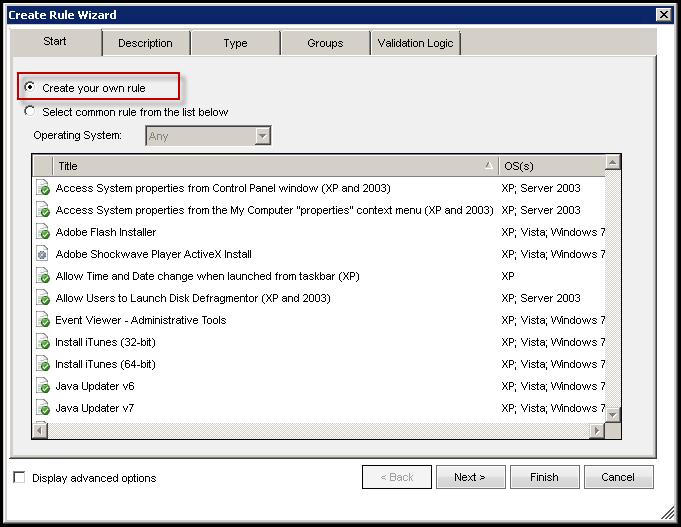 Enter the title of the new rule and the Description (optional).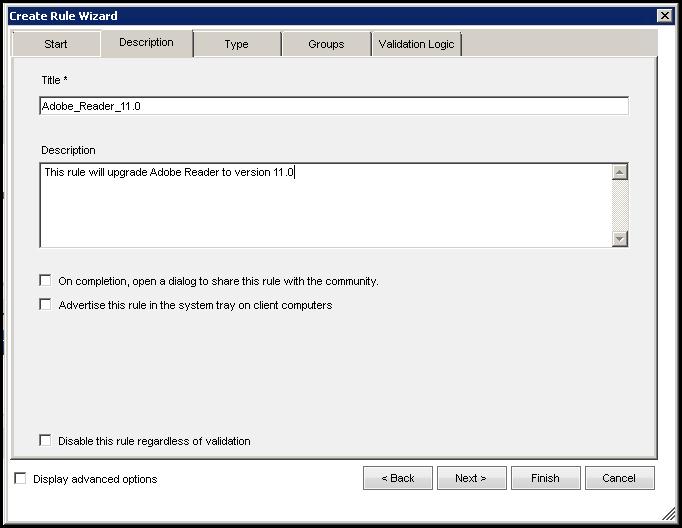 Click next to move to the Type tab, from the listed options select the "By Path to the executable" option and enter the location of where the executable is located. Once the path is entered you can configure additional options which include Arguments, Publisher, File Version, and File Hash. Please specify if the rule type of this policy will be for User or Computer Policy.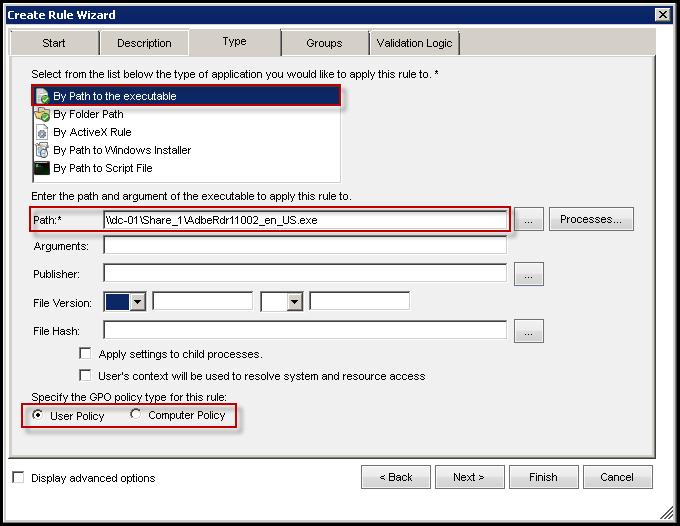 In the Groups Tab specify the groups to add or remove from the security token of the target process. Click the "Add" button to select the group from Active Directory.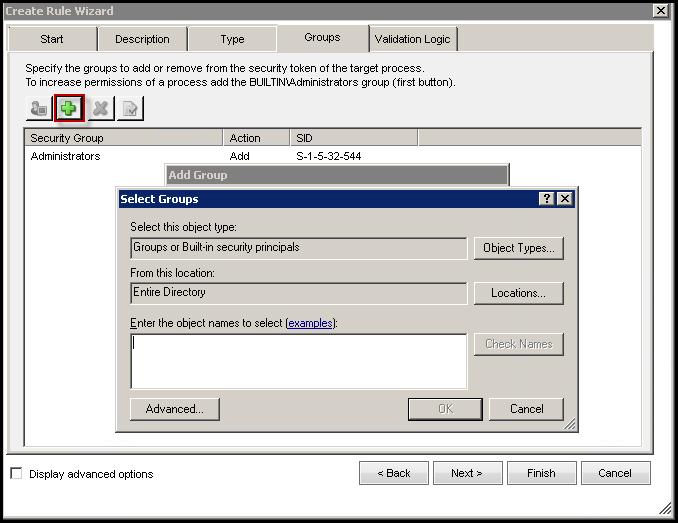 In the Validation logic tab select the Standard or Validation Logic rules that will apply to the new rule.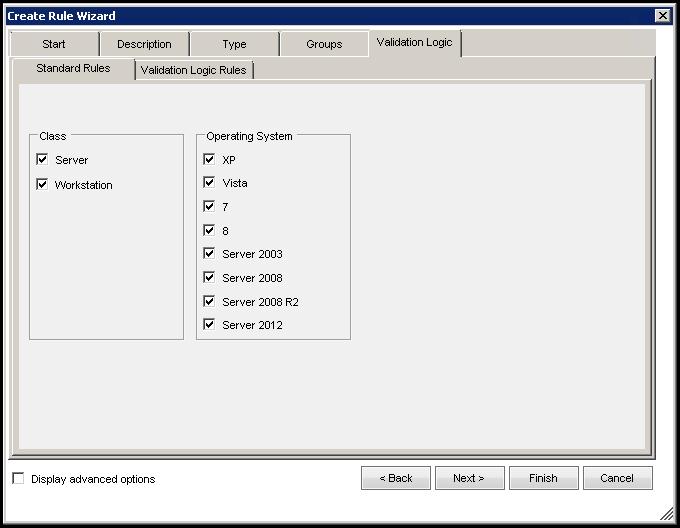 Click Finish to complete the rule creation process.  When the new rule is complete it will show when the domain is selected in the console.