Role-based access control (RBAC) is used to define which user groups have access to which resources and workflows in One Identity Safeguard Remote Access (SRA). RBAC is not enabled automatically when you group roles and connections in SRA. You must enable it manually.
For the RBAC functionality to work, at least one Azure Active Directory must be registered and consented under Starling Settings > Manage Directories in One Identity Starling.
Figure 21: Starling Settings > Directory Services > Manage Directories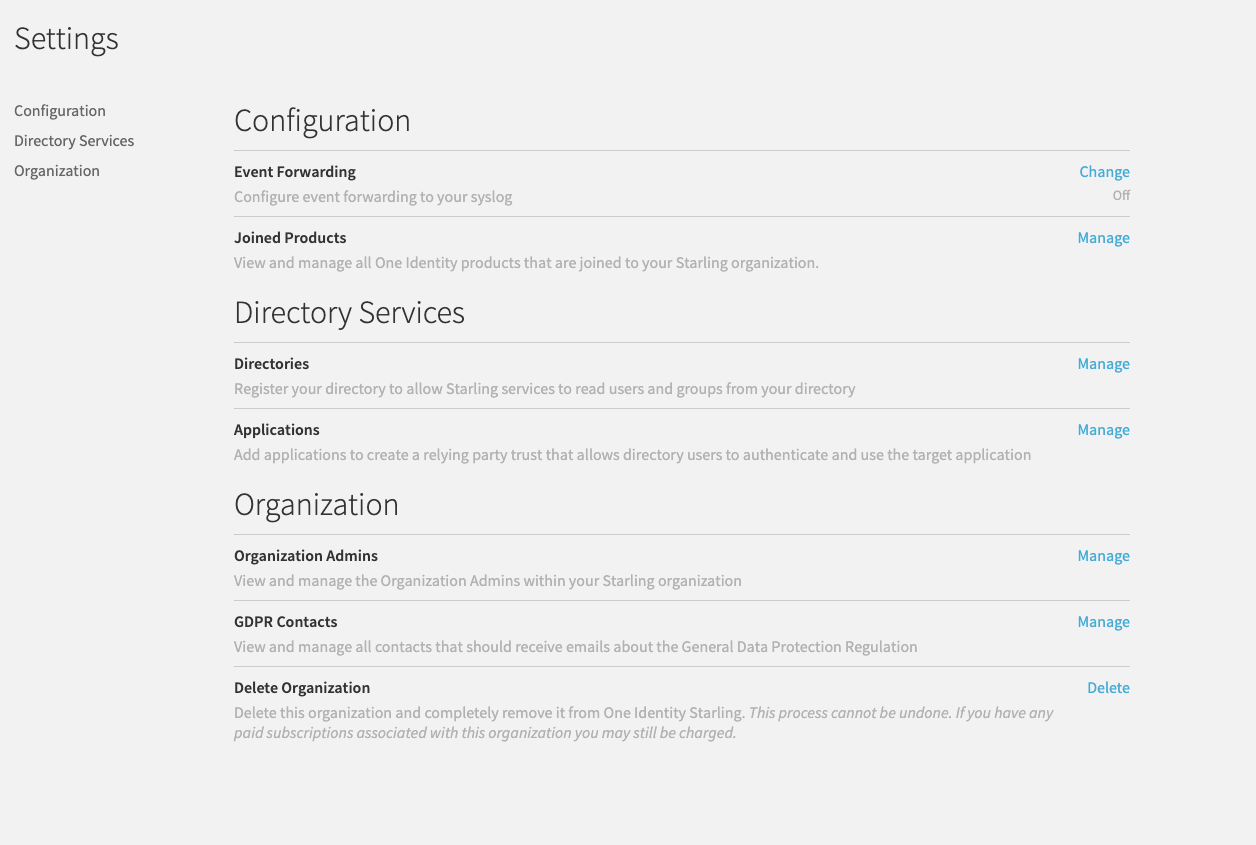 Figure 22: Manage Directories > Register Directory — Registering active directories to your One Identity Starling organization.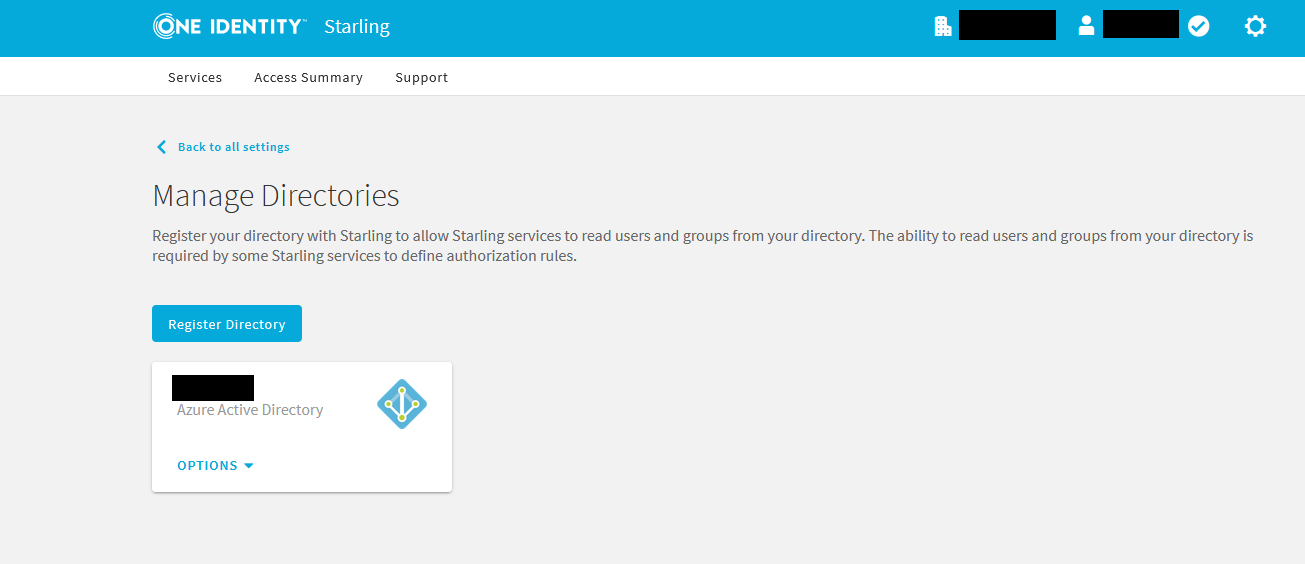 To register or remove active directories, the user must be a One Identity Starling organization admin.
If no active directory is registered in One Identity Starling, the role assignment functionality will be unavailable for both administrators and users. You can check this by opening the

(Options) menu of a connection card. If RBAC in unavailable, the Role assignments menu item will be grayed out.
NOTE: As RBAC is a central feature, when enabled, it applies to all groups created later. When you disable RBAC, all groups governed by this feature lose access to SRA. If you want to remove access rights from certain groups, that must be done one by one.
To enable role-based access control in SRA
Click (Settings) and select Safeguard Remote Access Settings.

Find Features > Role-based access control (RBAC).

Slide the toggle to enable RBAC.
NOTE: Disabling the RBAC functionality with the toggle affects only regular users. Administrators can still access RBAC functionalities when the Role-based access control (RBAC) toggle is disabled.