You can configure date and time-related settings of syslog-ng Store Box (SSB) on the Date & Time tab of the Basic page.
NOTE: Configuring Date & Time and NTP simultaneously is not possible. Either configure the local date and time manually, or synchronize system time with a time server.
Figure 42: Basic Settings > Date & Time — Set date and time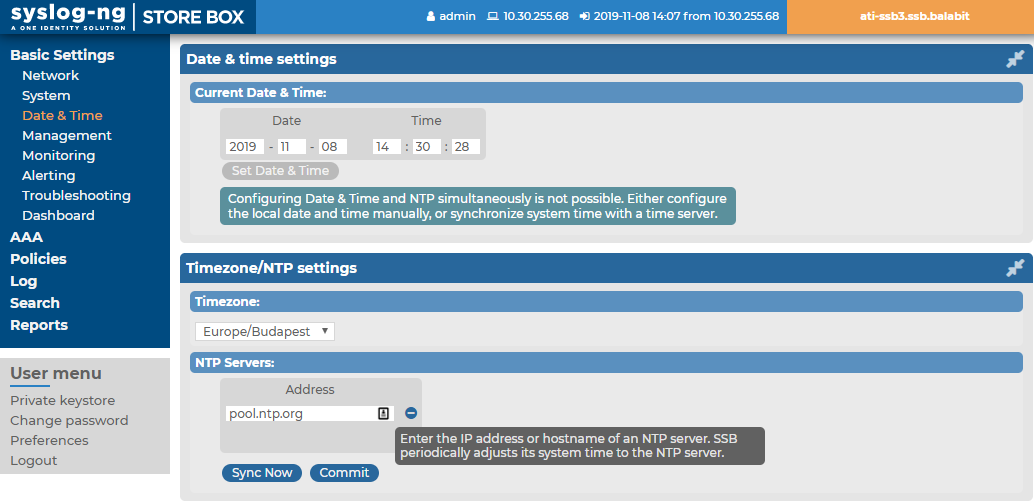 Caution:

It is essential to set the date and time correctly on SSB, otherwise the date information of the logs will be inaccurate.

SSB displays a warning on this page and sends an alert if the time becomes out of sync.
To explicitly set the date and time on SSB, enter the current date into respective fields of the Date & Time Settings group and click Set Date & Time.