To configure a Home Folder AutoProvisioning policy, select Home Folder AutoProvisioning on the Policy to Configure page in the New Provisioning Policy Object wizard or in the Add Provisioning Policy wizard. Then, click Next to display the Home Folder Management page.
Figure 59: Home folder management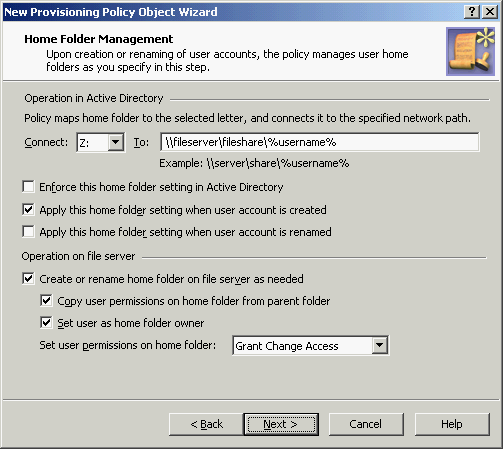 On this page, you can configure the following options.