Figure 371: Basic Settings > Dashboard > Memory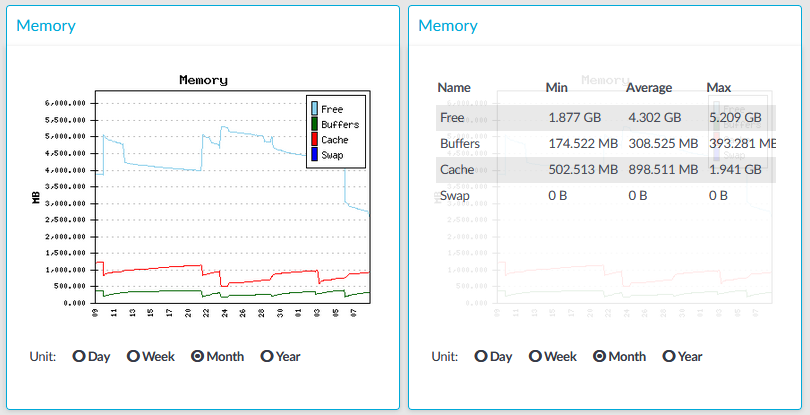 The Memory module on the Dashboard is based on data provided by the Linux kernel (/proc and /sys directories). The standard Munin plugins query this information from these locations and they are displayed on the GUI.
Statistics
The memory types displayed are the following:
Free: Free memory

Buffers: In-memory block I/O buffers.

Cache: Memory used for disk caching. This does not count as "used" memory, because it is freed when it is required.

Swap: Swap space usage (memory contents that have been temporarily moved to disk).This value might be high in case of lack of memory.